Online Institute Course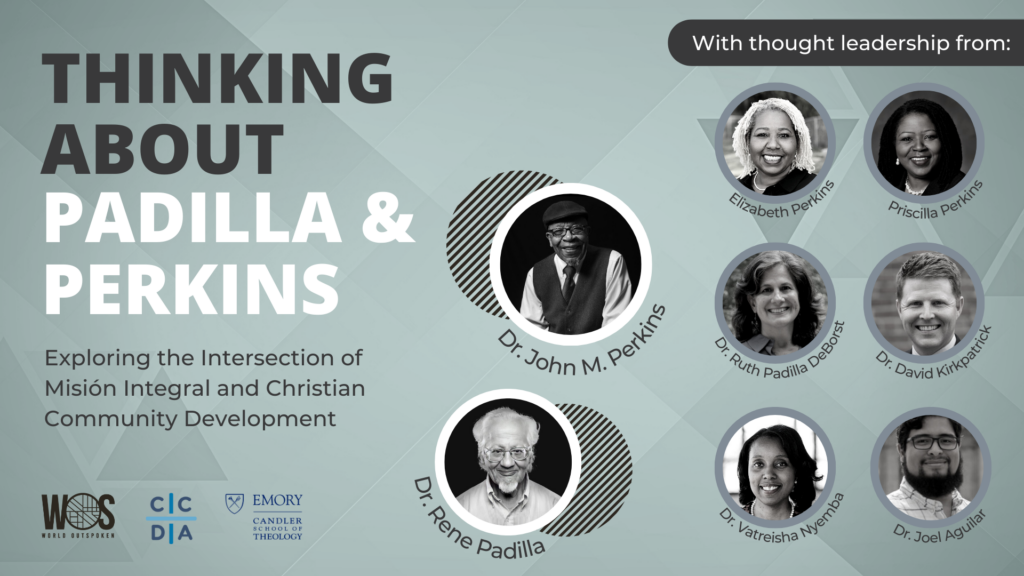 Thinking about Padilla & Perkins Course
In this course, we want to reflect on the personal influences/experiences, the key intellectual shifts, and ministry drives that formed both Dr. Rene Padilla and Dr. John M. Perkins. We want to understand what shapes their ministry philosophies and how they tried to "practice what they preach."
Videos of the Event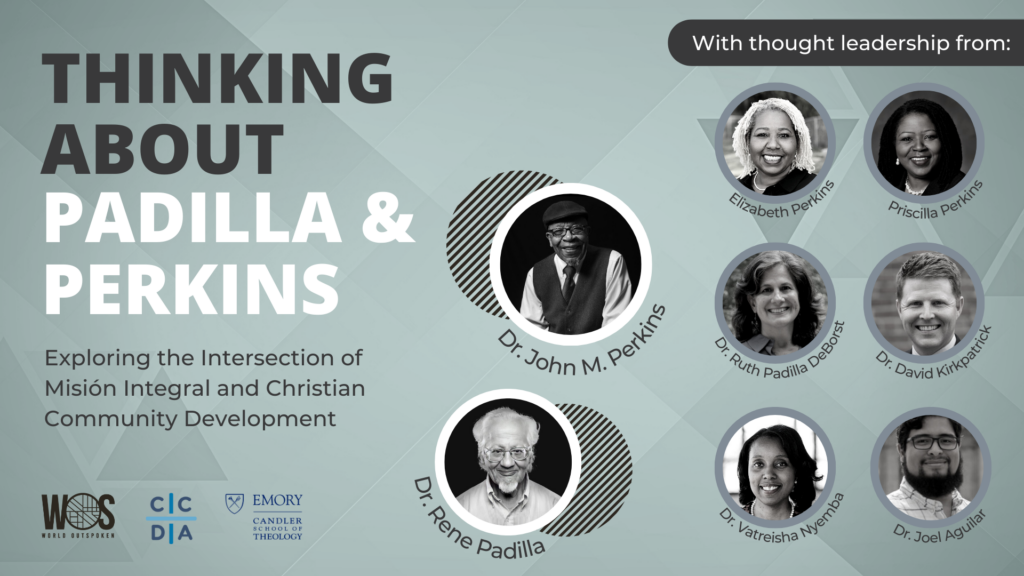 Thinking about Padilla & Perkins – Part 1
In Part 1, we want to reflect on the personal influences/experiences, the key intellectual shifts, and ministry drives that formed both Dr. Rene Padilla and Dr. John M. Perkins. We want to understand what shapes their ministry philosophies and how they tried to "practice what they preach." We also want to hint toward the similarities and differences between their two respective philosophies.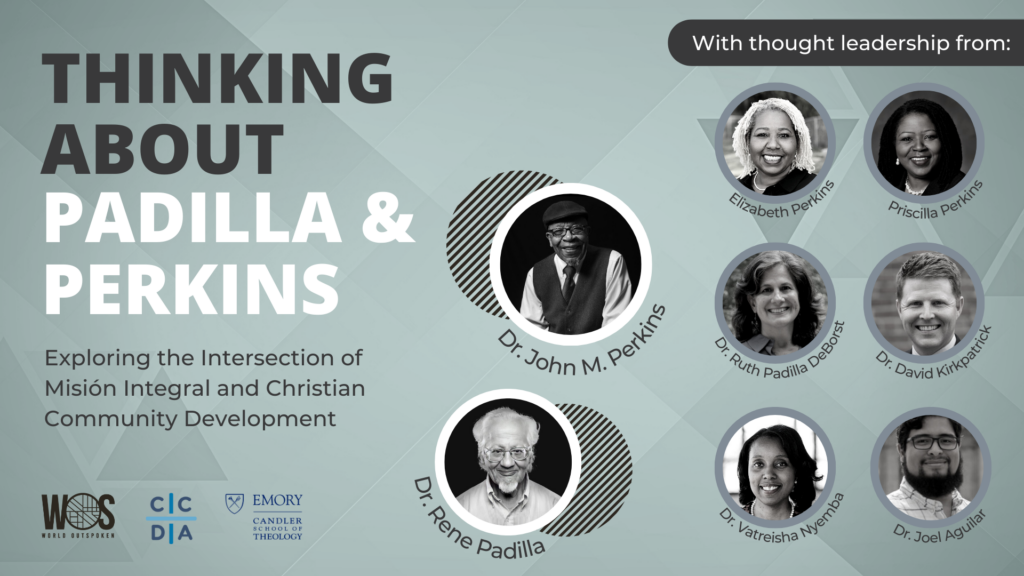 Thinking about Padilla & Perkins – Part 2
In Part 2, we want to think together about how the two theo-praxes (CCD and Misión Integral) could address the issues of our day as a single ministry approach. It's meant to be integrative; we want to think about the relationships between the thinkers and practices they started.