We are excited to celebrate Immigrant Heritage Month, by learning from and joining with members across our association who are living alongside, befriending, and advocating for immigrants. CCDA has a long history of advocating for just immigration, and we hope that this month gives you a snapshot of the amazing, diverse and hard work being done by practitioners across the nation. Stay tuned as we update this page with opportunities for you to learn, organize, and grow.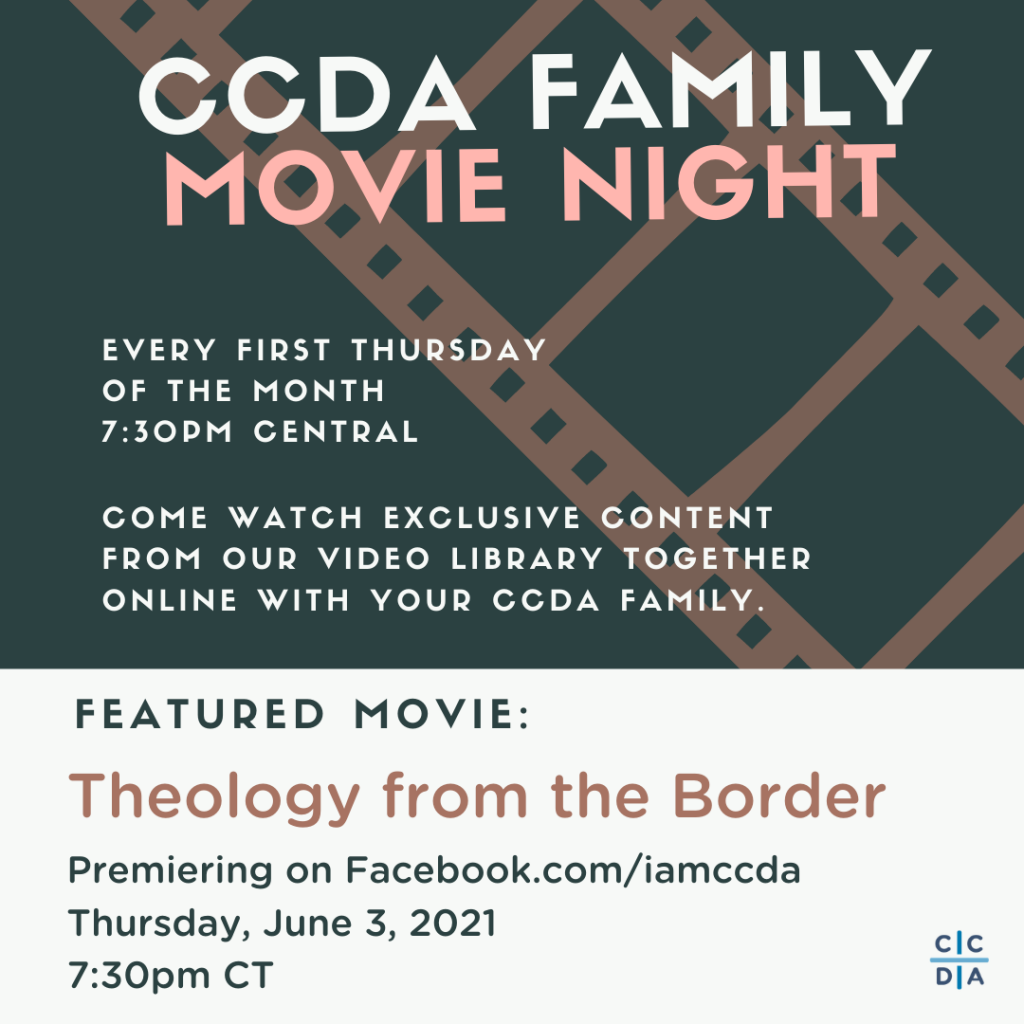 This Thursday we will be watching "Theology from the Border", a masterclass from #ccdacollective offered by Bethany Rivera Molinar. It's a powerful and prophetic exposition of Scripture's focus on immigration. You won't want to miss this chance to grow your faith and theology.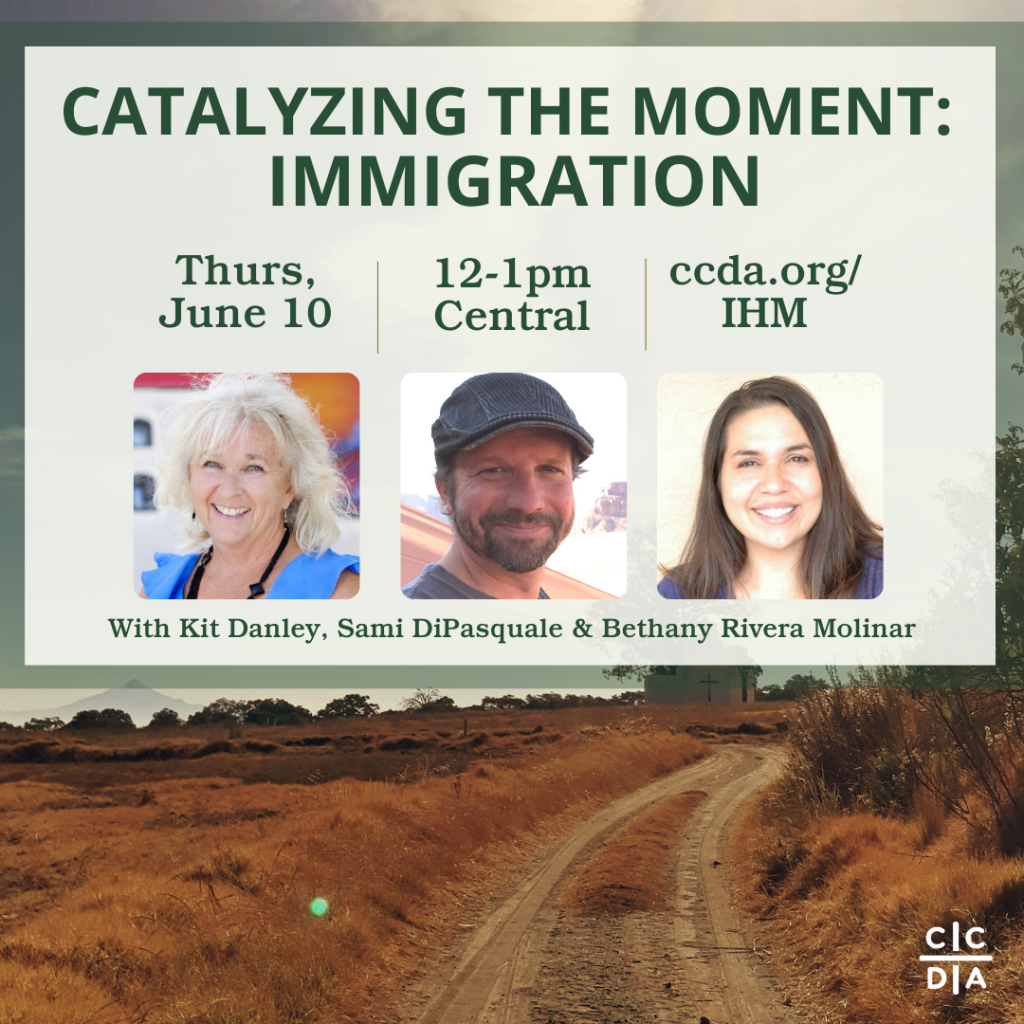 We are continuing our Catalyzing the Moment summer series by taking a deeper look into immigration and what's going on at the border. Join Bethany Rivera Molinar, Sami DiPasquale, and Kit Danley as they share stories and talk about how you can organize your community to advocate for immigrants in this season.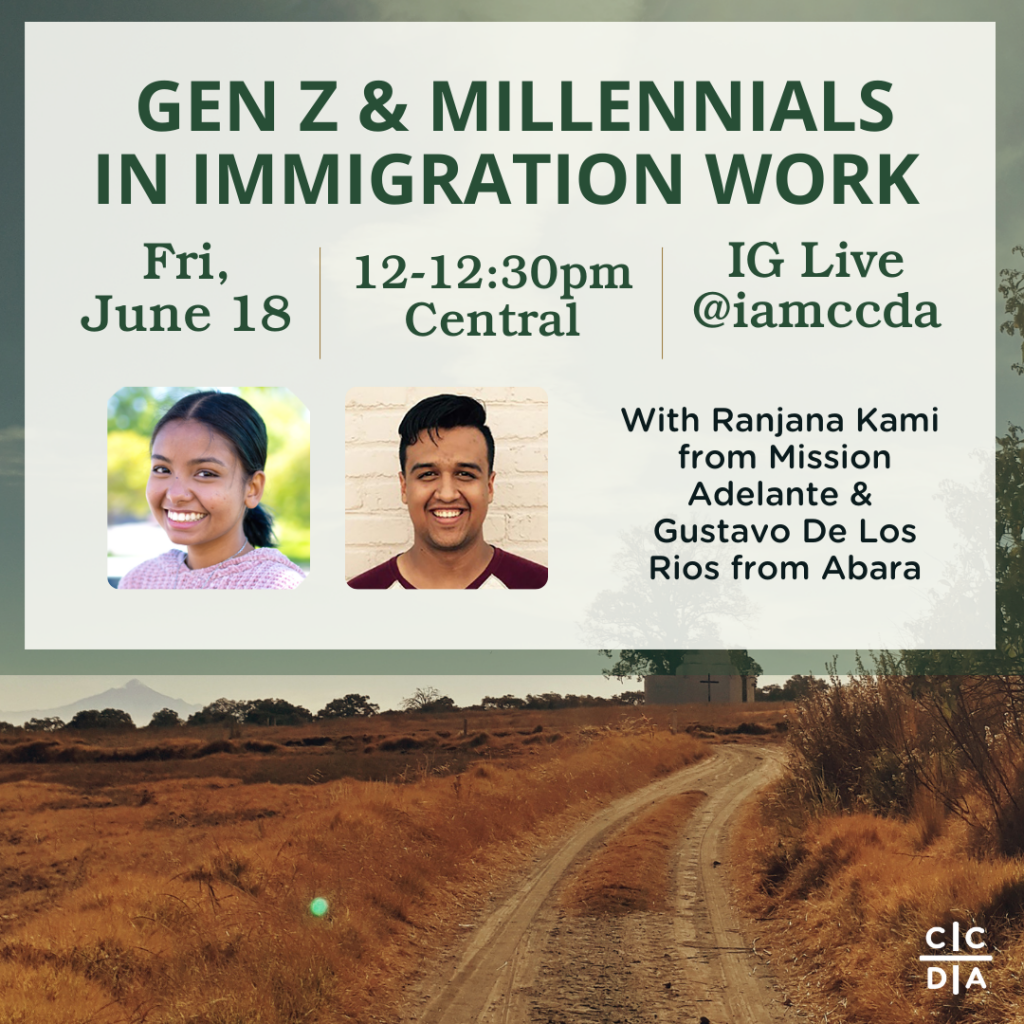 Gen-Zers & Millennials have a unique and needed perspective on immigration. Come hear Rajana Kami from Mission Adelante & Gustavo De Los Rios from Abara share what they are learning, how they are growing spiritually, and what it's been like serving immigrant & refugee populations these last few years.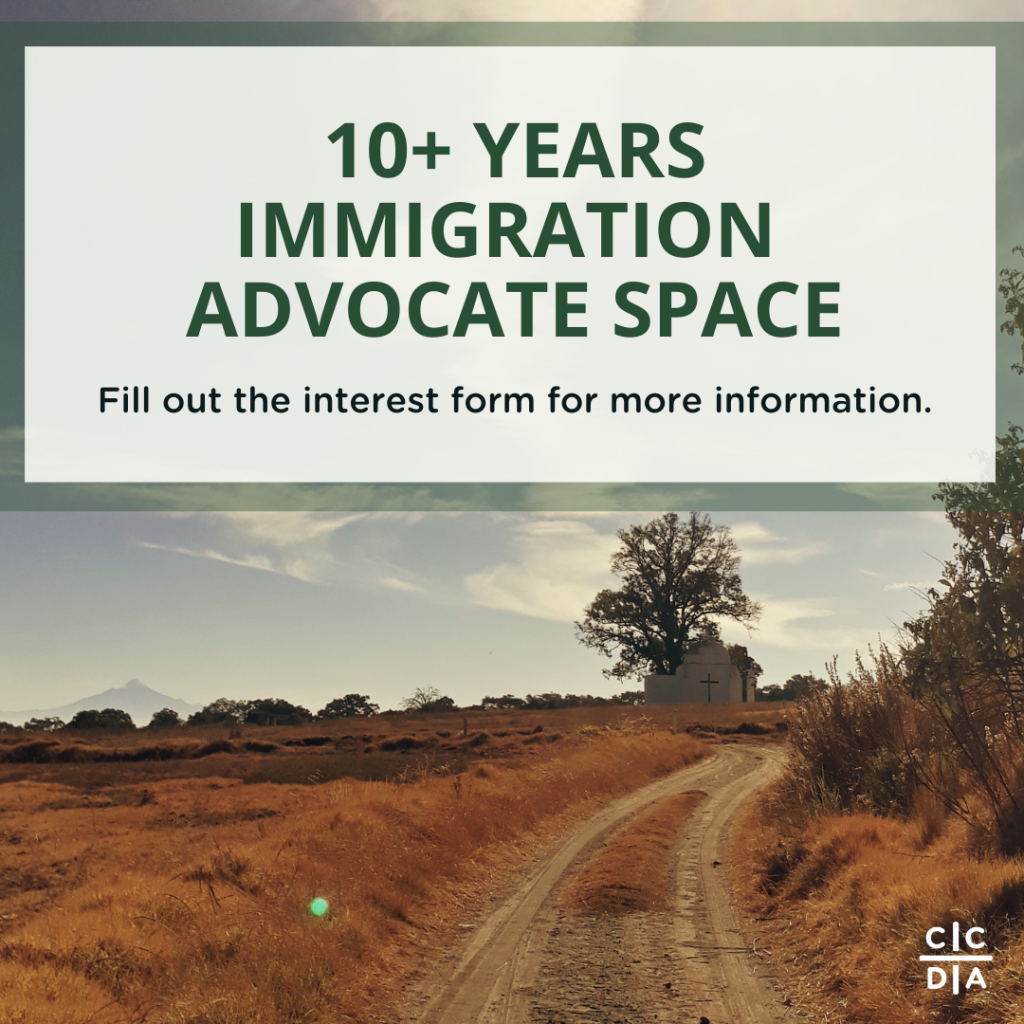 Have you worked in an immigration space for 10 or more years in a CCD context? Join us for a time to gather, share, and learn from each other. Fill out the interest form above for more details.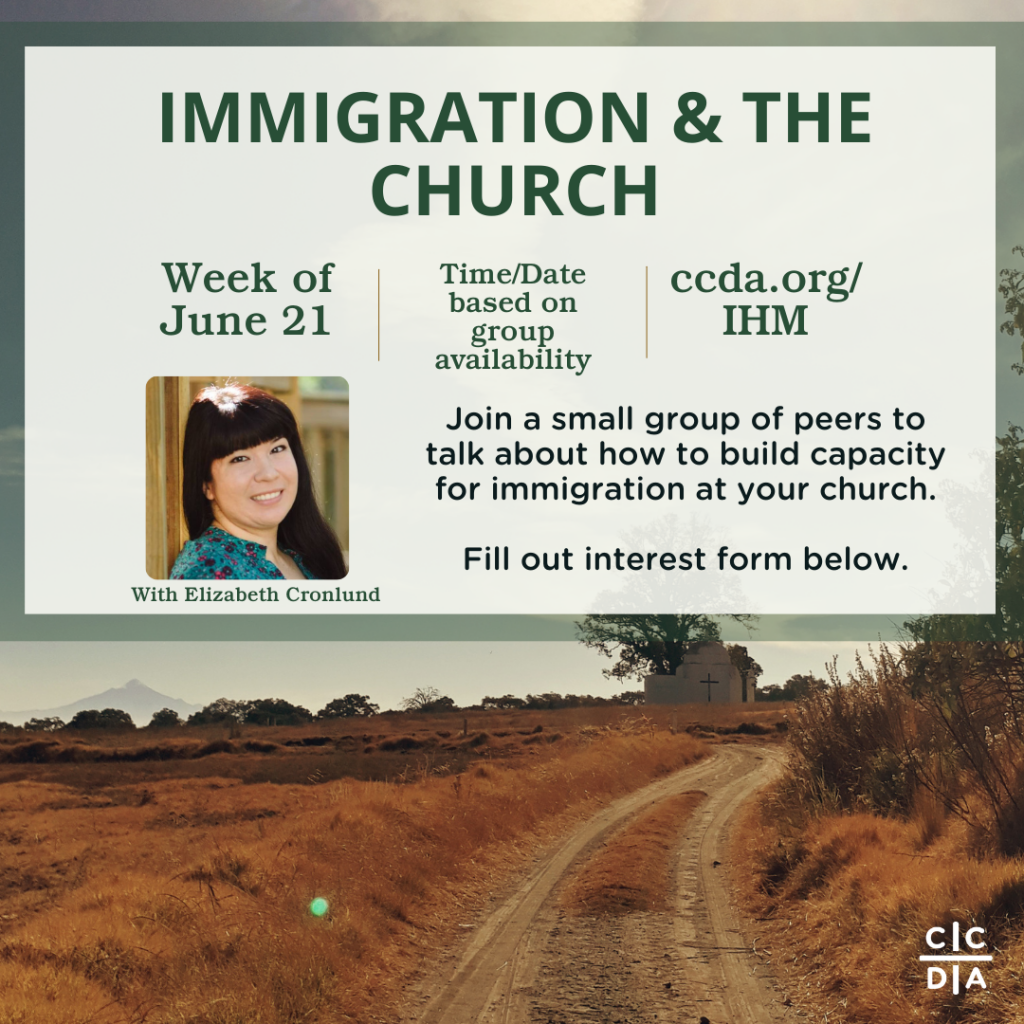 Immigration is an area of justice that holds many opportunities for churches to engage in a meaningful way. Figuring out how and where to engage can be overwhelming between the number of opportunities and navigating the current tensions around immigration. This interactive event is geared towards helping practitioners in congregational ministry (or similar organizations) better understand the practical and spiritual aspects of engaging immigration. Join Elizabeth Cronlund and a small group of peers to talk about how to build capacity for immigration at your church. Fill out interest form here.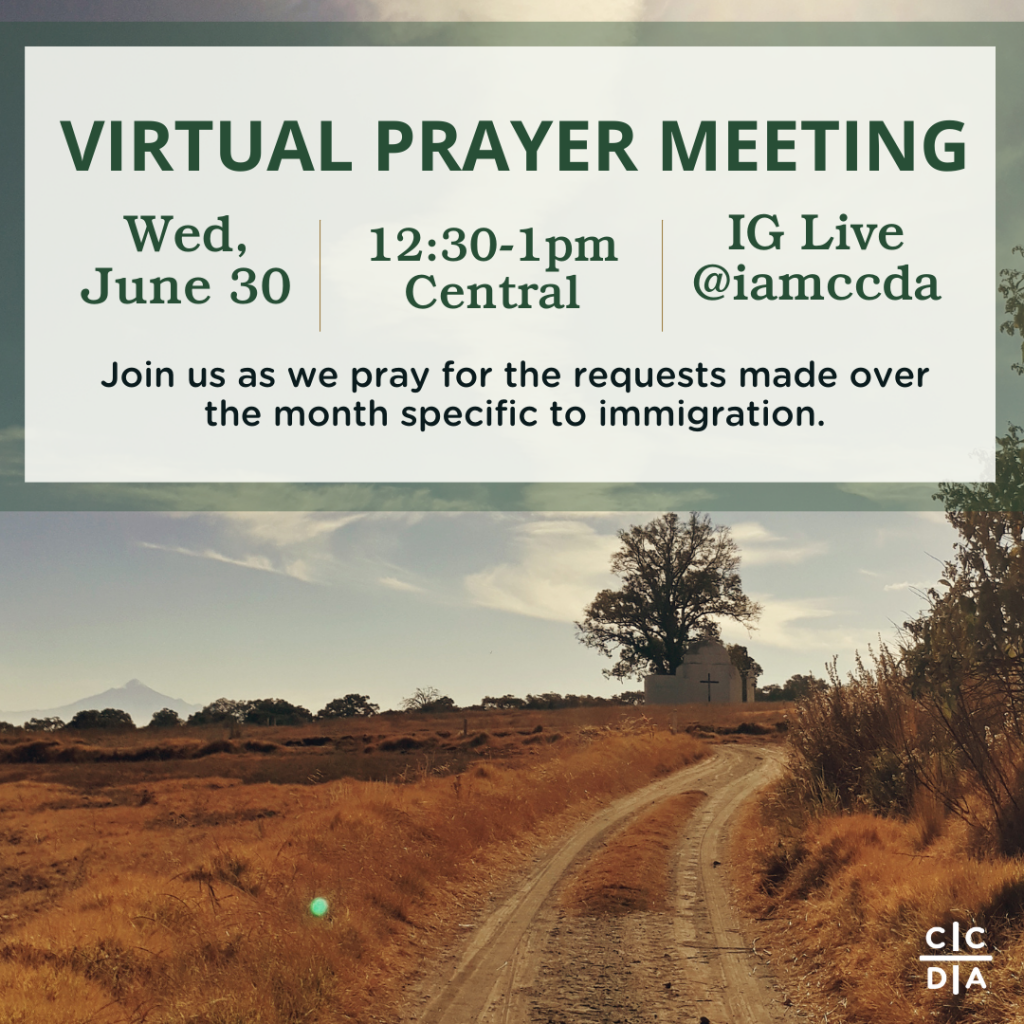 Over the month, we will gather prayer requests specific to immigration here and bring them before the Lord together over an Instagram Live at the end of the month. Join us at any point to pray for those affected by the various layers of immigration.
If you are a passionate immigration advocate, we would love to talk to you about the work you are doing in this area and get to know you. We would love to do a feature on our communications platforms of the diverse work happening nationally. Fill out this short form and we will contact you to hear your story!
Before you go, check these out: