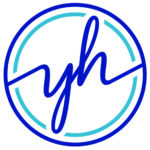 Website YouthHope
We bring youth HOPE!
The Director of Youth Centers' primary responsibility will be to oversee the development and implementation of a
holistic ministry for low-income children, youth, and families through outreach at the two youth centers: Moline
and Rock Island, Illinois which serve hundreds of youth weekly.
Primary Responsibilities:
• Lead the two youth centers in a way honorable to God.
• Be responsible for the operation of the centers.
• Develop a holistic program for the centers.
• Supervise six directors of children, youth, REIMAGINE, and CRE8 Studios at the centers.
• Reports to YouthHope's Executive Director
Position Duties:
Plan and direct all programs and functions of the YouthHope Youth Centers, ministering to the spiritual, physical,
social, and emotional needs of all children and youth.
• Develop clear goals and direction for all functions of the Moline & Rock Island Youth Centers.
• Lead and participate in the planning, implementation, and evaluation of Youth Centers programs.
• Provide leadership and a biblically based holistic program for children and youth leaders.
• Develop and maintain a system that helps bring children and youth hope through Christ.
• Train and supervise full-time staff and volunteers for Food Pantry and Children's Bookroom.
• Provide for the overall welfare and safety of program participants.
• Oversee general functions of the facility; calendar events, activities and programs, and lead clubs in and
out of the Center.
• Perform related administrative/clerical duties.
• Represent YouthHope to the community in public relations and fundraising efforts.
• Oversee grants and grant reporting.
• Oversee food program partnership with the YMCA.
• Participate in other aspects of YH outreach as requested by the Executive Director.
• Develop and implement recruiting strategies to fill open positions.
• Work with staff to create a yearly program plan, budget and capital needs.
• Recruit, hire, and train staff in programs, filling in programs and helping staff as needed.
• Facilitating staff meetings and hold regular check ins with staff.
• Prepare monthly board reports.
Position Requirements:
Committed Christian; called into urban ministry by God.
• Experienced leader, manager, and strategic planner, demonstrating flexibility and adaptability.
• Ability to recognize and develop the gifts of others, to build trust and to foster unity.
• Self-driven and passionate.
• Ability to create, clearly communicate and carry out plans.
• Two or more years' experience developing youth and children ministries with measurable results.
• Willing to work 40+ hours, frequently including afternoons, evenings, and weekends.
• Ability to drive commercial vehicles and transport youth. (age 21 and above)
• At least a two-year commitment.
• Bachelor's Degree required.
• Member of or regularly attend a local Christian church.
• Participate in raising support for self and the ministry.