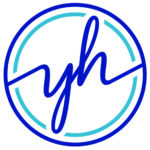 Website YouthHope
We bring youth HOPE!
The Children's Director ministers to the spiritual, social, physical, and emotional needs of kindergarten – 6th
grade students involved in YouthHope through building and maintaining authentic relationships,
evangelism, and holistic ministry. Bring youth HOPE!
Primary Responsibilities:
• Provide leadership, example, and lifestyle of Jesus Christ.
• Build authentic relationships; actively pursue low-income children for Christ.
• Engage the community as a YouthHope staff and ambassador.
• Be available and present to children and families.
• Report to Director of Youth Centers.
Position Duties:
• Participate and lead the planning, implementation, and evaluation of children's programs.
• Develop a continued vision for expansion of community outreach.
• Recruit and train volunteers by utilizing resources, recommendations, and experience.
• Visit children and their families to discuss spiritual and emotional needs; assist them in
seeking additional professional help if needed.
• Develop small groups for children to grow stronger in Christ and learn leadership skills.
• Create and lead school outreach programs.
• Work with churches and organizations in the community to create partnership programs.
• Develop summer programing for kids at the center and in the community.
• Oversee and operate children's food program with YMCA.
• Schedule special events, trips, and retreats at Camp Summit.
• Assist with summer camp planning, programming and registration as needed.
• Oversee part-time staff in children's and educational programs at the Moline Youth Center.
• Help with training new staff and volunteers.
• Track and submit reports for children's grants, attendance, progress, and results.
• Work in partnership with other directors and staff.
• Help oversee Moline Youth Center needs.
• Keep center and vehicles cleaned and presentable.
• Hold, attend and participate in regular staff meetings with Director of Youth Centers and
Executive Director.
• Represent Moline Youth Center for volunteer days, annual banquet, and other special events.
• Be open to other duties as assigned by Director of Youth Centers.
Position Requirements:
• Committed Christian; called into urban ministry by God.
• Bachelor's Degree desired.
• Prior experience with children's ministry; energetic, flexible, encouraging, and creative.
• Ability to drive commercial vehicles and transport children. (Must be at least 21 years old.)
• Willing to work 40+ hours, second shift schedule including evenings and Saturdays.
• Member of or regularly attend a local Christian church.
• Participate in raising support for self and the ministry.
• At least a two-year commitment.