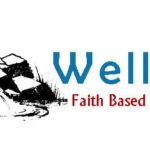 Website Wellspring
Faith-based Youth Development
WELLSPRING IS ACCEPTING RESUMES
Position: Deputy Director
Wellspring is a faith-based (Christian) youth development organization located in the Brightmoor neighborhood of Northwest Detroit.  Its mission is to assist urban youth in developing themselves spiritually, socially, academically and economically.  Wellspring operates a center that provides services that include an after-school math and reading program (www.kumon.org), a teen Bible study, Christian discipleship, a teen leadership council, adventure-based leadership programs, field trips, college and career readiness programming and community service. Please see Wellspring's Facebook page for more information at www.facebook.com/WellspringDetroit as well as the Wellspring website at www.wellspringdetroit.org.
Job Description:
·         The Deputy Director will work under the direction and with the support of the Wellspring Co-directors.  The job description may be tailored to the strengths, skills and experience of the candidate and may include:
·         Administration – this includes human resources (staff and volunteers); information technology; oversight of data collection & reporting to funders; developing and maintaining organization policies.
·         Fund Development – Wellspring's funding comes from foundation and government grants as well as individuals, churches, school partnerships, and fund-raising events.  Fund development involves developing proposals, providing reports to funders, developing and maintaining relationships with funders; visiting churches to share about Wellspring; organizing special events.
·         Finances – developing budgets and financial reports; classifying funds; working with auditor; overseeing accounting and bookkeeping.
·         Program Oversight & Development – providing staff and volunteer support in implementing Wellspring programs that develop youth spiritually, socially, academically and economically; development of new programs.
·         Facilities – identifying contractors; overseeing repairs and maintenance; assisting with other real estate issues.
·         Communications – upgrading website and social media communications; mail and email communications to our support community; developing and maintaining relationships with community partners.
Hours:  Full-time
Qualifications:
Committed to Wellspring's faith-based Christian identity
A sense of mission for urban youth development and community development
Organizational leadership experience, preferably in the faith-based non-profit sector
Experience in several of the areas outlined under the job description
Strong interpersonal skills
95% of Wellspring youth are African American.  Therefore, individuals within the Black community are encouraged to apply.
Rate of Pay: $55,000 – $70,000 dependent on experience/skills/responsibilities.
Send cover letter and resume to Dan Bandrowski, Co-director at [email protected] or Wellspring, 16742 Lamphere, Detroit, MI 48219.  For questions you can call Dan at 313.255.9085 (Wellspring) or 313.212.9349 (Cell).