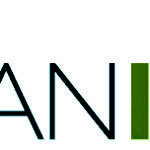 Website Urban Impact
Breaking Cycles. Building Hope
Urban Impact's mission is to partner with families and communities to break the cycle of social, material, and spiritual poverty. Our vision is to see all families reconciled to God, where everyone is engaged and thriving in community.
Position Overview
The objective of the Resident Services Coordinator is to provide support to the residents of Emerald City Commons (ECC), Urban Impact's 61-unit affordable housing complex, by planning and facilitating programs and events at ECC. ECC Resident Services is an outreach program of Urban Impact's church hub, Emerald City Bible Fellowship. The Resident Services Coordinator plays a key role in fostering further engagement and support from the Emerald City Bible Fellowship church body.
General Responsibilities and Duties
Provide on-site homework help to students' grades K-8 during our Homework Club.
Plan and implement the ECC Holiday Party (December), Neighborhood Block Party Health and Resource Fair (May), and the National Night Out Against Crime (August).
Plan Community Nights for the residents of ECC the second Friday of the month.
Oversee volunteer recruiting, training and coordinating for ECC programs and events
Be a liaison for the residents and Property Manager
Provide residents with service resources and referrals as needed.
Meet regularly with supervisor, [email protected] Community Development and Outreach Director (CDOD)
Meet weekly with Mercy Housing's RSC and Property Manager to discuss resident issues
Attend monthly UI Staff Meetings (as scheduled)
Attend church staff meetings once a month
Attend Foundations for Ministry trainings at ECBF (bi-annually)
Promote opportunities for ECBF members to engage in community development and outreach programs at ECC.
Mandatory Reporter (see Abuse Prevention Policy)
Complete reports, tracking, evaluations, etc. related to programs and events.
Exercise spiritual accountability either through church or other means
Actively promote UI mission and vision as inherently tied to the ECBF mission and vision
Work to quickly resolve any/all conflicts for the sake of cultivating a safe and healthy working environment.
Qualifications
Professing and active follower of Jesus
Committed to spiritual development and maturity
Practitioner of cultural humility and racial reconciliation
Ability to effectively carry out quality programs for the residents at ECC.
Ability to work well and communicate with parents
Knowledge of Christian Community Development Principles
Ability to work with children ages 5-18
Has a collaborative approach to program development
Effectively manage multiple projects simultaneously and meet deadlines
Committed to professional development
Ability to effectively recruit, develop and support volunteers
Experience keeping updated records and data
Excellent written and verbal communication skills
Preferred Qualifications
Agree to be an active member and regular attender of Emerald City Bible Fellowship
Demonstrated average of 2 years of experience working with diverse, multi-cultural and socioeconomic communities, families and individuals
Demonstrated experience and acquired training in cultural competency and racial equity.
Experience working in a church setting
Experience with leadership training and professional development
Experience in creating and implementing effective programs
Experience working with Google Drive
Preferred candidate will live within 10 miles of Urban Impact (7728 Rainier Ave. S. Seattle)