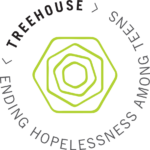 Website TreeHouse
We're on a mission to end hopelessness among teens
Database Assistant
JOB TITLE: Database Assistant
DEPARTMENT: Data & Technology
REPORTS TO: Junior Salesforce Admin
STATUS: 30 Hours
CLASSIFICATION: Exempt
WORK HOURS: Monday, Wednesday & Friday. Tuesday, Thursday flexible. Primarily in office hours with minimal remote work opportunities.
ABOUT TREEHOUSE
TreeHouse is on a mission to end hopelessness among teens. Through safe, grace-based environments and one-to-one mentoring, teens build healthy relationships, better coping skills and a sense of purpose rooted in the living hope of Jesus, unleashing untold potential in themselves and their communities. TreeHouse staff are grounded in the core values of GRACE (Growth, Relationships, Authenticity, Community, Empowerment) that determine how we build relationships with donors, partners, volunteers, fellow staff, and teens. TreeHouse serves over 3,000 teens annually across 7 states and is growing to lead the nation in ending hopelessness among teens.
GENERAL TREEHOUSE STAFF REQUIREMENT
By God's grace, TreeHouse staff live out Christian faith and values in ways that are consistent with the teachings of Scripture and by participating in a fellowship of believers for spiritual enrichment, encouragement, support, and accountability.
JOB SUMMARY
The database assistant works in various systems to process donations. They are responsible for maintaining excellent data quality and accuracy in our Salesforce database. They work across departments to ensure donations are correctly designated and donors are properly receipted and thanked.
ESSENTIAL JOB FUNCTIONS
●        Opening & processing mail
●        Donation entry & receipting via Salesforce
●        Work with development team for donation acknowledgements
●        Processing recurring credit card donations daily
●        Creating and editing contact and accounts in Salesforce
●        General database functions, such as address verifications and duplicate management
●        Manage donation entry for direct deposits and employee directed giving
●        Manage giving portals
●        Work with accounting team to ensure donations are properly accounted for
●        Assist with event donations, sponsorships and registrations
QUALIFICATIONS
●        Self-motivated with ability to meet deadlines independently and as part of a team
●        Highly detail oriented
●        Excellent technology skills
●        Salesforce experience preferred
●        Mature faith in Jesus Christ which is compatible with the TreeHouse statement of faith and philosophy of ministry
●        Commitment to the Vision, Mission, and Core Values of TreeHouse