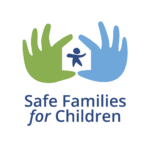 Website Safe Families for Children
Connecting families with caring compassionate community
Safe Families for Children creates extended family-like support for isolated families through a community of devoted volunteers motivated by compassion to keep children safe and families intact. Safe Families mobilizes volunteers through local churches who are motivated to extend community support to socially isolated families.
Position Summary: The Intake & Family Support Coordinator serves on the Family Support Team that oversees end-to-end operational oversight of all Safe Family engagements. This position oversees and manages the referral and intake of families while nurturing and growing relationships with referral agencies, as well as supporting volunteers as they connect with families. The hours of this position are flexible, depending on the person's needs (20-40 hours per week).
Core Responsibilities:
Intake:
Handling incoming referrals. Being the point-person for incoming phone calls and emails from agencies working with at-risk families and also dealing directly with in-crisis parents. Information gathering and screening. Following up with referrals and screening them according to pre-determined risk thresholds. Being friendly but discerning, obtaining relevant facts and information and building up a picture of the crisis situation. Screening out inappropriate arrangements at an early stage. Liaising with other agencies who may hold relevant information pertinent to the family. Help parents self-identify targeted goals that lead to family stabilization. Consult with Family Support Team Supervisor on difficult referrals and determine program "fit". Make sure that family referral information is appropriately and accurately entered into the Case Management System. Assist in promoting community relations and program publicity which includes: outreach to community service providers, managing relationships with referring agencies, and creating a resource network for families.
Family Coach Supervision:
Responsible for supervising, training and supporting Family Coach volunteers on all aspects of the Family Friending process, including being available on an emergency, on-call basis. Ensure Family Coaches help parents set goals and efficiently work to fulfill those goals. Assist with maintaining files for all Safe Families volunteers ensuring that they are complete with regard to all the necessary particulars. Participate in tracking/reporting of information pertinent to program evaluation.
Volunteer Vetting*: (for volunteer applicants who speak only Spanish)
Fielding questions from potential Spanish speaking volunteers by phone/email, explaining the volunteer vetting process. Following up with prospective volunteers and walking them through the approval process. Maintaining accurate documentation throughout the authorization process. Scheduling & conducting interview assessments with prospective volunteers.
General/As Needed:
Translation of documents and/or training materials from English to Spanish as needed. Help coordinate and lead informational presentations at Spanish speaking churches (if interested). Maintain current knowledge pertaining to Safe Families; continue professional development through seminars and conferences. Participate in all Safe Family staff functions, weekly meetings, and supervision. Participate in quality assurance/quality improvement activities.
Qualifications:
Must be willing and able to support the mission of Safe Families.
Lived or professional experience navigating social services and/or child welfare/family preservation.
Fluency in Spanish.
Excellent communication skills conveying both compassion with struggling parents and credibility with referring agencies.
Well-organized and able to prioritize and manage time efficiently and to work autonomously balancing working from the office and home.
Must be available to participate in in-person trainings and events as necessary.
Ability to communicate effectively and work collaboratively with staff, volunteers, and community partners.
Discreet in dealing with confidential/sensitive information.
Desired Qualifications:
Bachelor's degree from an accredited college or university in one of the following areas: Social Work;
Psychology, Education, Nursing, etc. License or LMSW.
Experience collaborating with local faith communities.
Flexibility to respond to a changing environment.
Alert to issues of safeguarding and child protection.
Send resume and cover letter to: Emily Cowan: [email protected] https://newyorkcity.safe-families.org