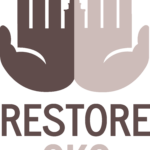 Website restoreokc RestoreOKC, Inc.
Relationships of Reconciliation for Restoration & Justice
DIRECTOR OF OPERATIONS:
Bears responsibility for securing the functionality of RestoreOKC & its business, driving sustainable growth in line with our mission & vision, developing long-term operational strategies and working closely with the leadership team to meet the organizational objectives. This role involves a wide range of responsibilities aimed at ensuring the organization runs efficiently while achieving its mission.
Strategy, Vision and Leadership
Contribute to the development of RestoreOKC's strategic goals and objectives as well as the overall management of the organization.
Serve alongside ED to translate the organization's strategic goals into specific operational objectives.
Work with ED to determine what resources, including people, processes & funds are needed to efficiently achieve these objectives.
Serve as an ambassador of the organization, being able to share the vision & mission in a compelling and persuasive way.
Duties & Responsibilities:
Help promote a culture of high performance and continuous improvement that values learning, humility and a commitment to servant-hearted excellence.
Mentor and develop direct reports using a supportive and collaborative approach: assign accountabilities; set objectives; establish priorities; develop & update business plans, monitor and evaluate results.
Ensure Operational Efficiency
Keep tools such as Google Drive & Monday.com organized.
Gather & regularly report data from each arm to the data management team for timely data & analytics reports for ongoing compliance & grant reporting.
Strategic Planning 
Collaborate with the Executive Director and leadership team to develop & implement the organization's strategic plan.
Monitor progress toward strategic goals & make adjustments as necessary.
Implement and oversee RestoreOKC policies & procedures.
Manage HR for daily operations:
Help to recruit, train, onboard & manage staff setting an example of positive organizational culture that models our core values.
Onboard new staff & train them into our processes to ensure high-level collaboration.
Oversee employee performance evaluations, employee files & professional development in partnership with the Director of Programs.
Manage or oversee partnership with Nextep to ensure that all payroll documents for new hires are completed & submitted in a timely manner.
Property Management
Oversee all property management needs:
Repairs to existing property;
Expansion or construction of new spaces;
Grounds such as mowing and trash removal;
Vehicle Maintenance & Logs.
Compliance & Risk Management: 
Ensure that the nonprofit complies with all applicable laws & regulations.
Identify & mitigate operational risks.
Review insurance coverages annually to ensure proper coverage & compliance.
Maintain proper documentation & records.
Ensure that company policies and legal guidelines are routinely communicated and followed.
Technology & Systems: 
Implement & manage the use of technology & systems to improve organizational efficiency.
Oversee data management & security
Oversee development projects including:
Managing contractors, vendors, and associated contracts and agreements.
Maintain accurate project timelines.
Additional Responsibilities: 
Culture Guardian
Co-Dreamer who can move white board sessions into action steps
People Person who can engage and tell the story well when people come into the office
Qualifications
Minimum 5 years experience in a management role or leadership role.
Proven track record of success facilitating progressive organizational change and development within a growing organization.
Excellent judgment and creative problem solving skills including negotiation and conflict resolution skills.
Strong mentoring, coaching experience to a team with diverse levels of expertise.
Entrepreneurial team player who can multitask.
Superior management skills; ability to engage direct and indirect reports and peers.
Self-reliant, good problem solver, results oriented.
Energetic, flexible, collaborative, and proactive; a team leader who can positively and productively impact both strategic and tactical finance and administration initiatives.
Passion for RestoreOKC's mission & mature commitment to our core values.