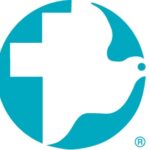 Website https://twitter.com/mccorg Mennonite Central Committee
Relief, Development and Peace in the name of Christ
The PMER Coordinator for Capacity Building and Safeguarding will provide support to the humanitarian assistance projects of the churches in Egypt that work in partnership with Mennonite Central Committee. Based in Cairo, the worker is tasked with assisting with Planning, Monitoring, Evaluation and Reporting (PMER) for all MCC- funded projects in Egypt, with special emphasis on accompanying partners in assessments, use of analysis tools, and implementation of safeguarding policies and practices, in collaboration with the MCC Egypt team.
Qualifications
All MCC workers are expected to exhibit a commitment to: a personal Christian faith and discipleship; active participation in a Christian church or Christian community; and nonviolent peacemaking. MCC is an equal opportunity employer, committed to employment equity. MCC values diversity and invites all qualified candidates to apply.Fluency in English (written and spoken) — essential.
Interpersonal/team skills conducive to functioning effectively within multiple staff/partner teams, in order to organize workloads and meet deadlines — essential.
Ability to understand and communicate across cultural and linguistic boundaries — essential.
Proficiency in MS Office, database systems, internet and email  — essential.
Meet visa requirements for the position — essential.
Comfortable with collaborative approach to teaching/learning — preferred.
International experience in the region and/or with MCC — preferred.
Bachelor's degree in humanitarian assistance, international development, or a related field – required (or relevant work experience in lieu of specific degree)
Master's degree — preferred.
Ability to expand partners' understanding of Planning, Monitoring, Evaluating and Reporting of projects through empowering methods, including planning and leading annual capacity-building workshops for partners — essential.
Knowledge of Safeguarding principles and policies for development projects and organizations – preferred
Training/experience in results-based management, project design and report writing in international development and disaster response contexts – essential.
Strong written communication skills (including proposal & report writing skills), strong organizational skills and ability to pay attention to detail — essential.
Willingness to study Arabic language.
This role is for one person; however, MCC is open to finding another assignment for the spouse of a qualified PMER candidate.
Key Responsibilities
Under the supervision of the MCC Egypt Representatives, the PMER Coordinator is responsible for working closely with the two MCC Egypt Program Coordinators to relate helpfully with MCC partner organizations, especially in project planning, evaluation and reporting. In addition to functioning 50% in this role, the person will also be seconded 50% to one of the partner organizations to do similar work, a step closer to actual project implementation.
More specifically,
1. Work with MCC Egypt team and partners to develop, evaluate and strengthen partner projects.
a. Assist with the preparation of new project concept papers and proposals, which would include situation assessments and use of analysis tools as appropriate.
b. Visit partner organizations and projects to better understand their work and to assist with PMER support needs.
c. Accompany partners through related assessments and the development of PSEA and Safeguarding policies and practices.
d. Develop and implement annual capacity-building workshops or trainings for partners.
e. Attend partner conferences and events, as appropriate.
2. Support MCC EGYPT Project Coordinator team and MCC partners in report writing for humanitarian assistance, development, and peacebuilding projects.
a. Review partner reports for quality and ensure that reports and other project documents capture progress, effectiveness and impact of projects.
b. Communicate and work regularly with MCC Project Coordinators team to meet reporting requirements.
c. Preparation of data entry for MCC's internal program database
3. Assist, as requested, with various tasks in the MCC office.
4. Model non-violent peacemaking in the workplace and community through respectful interactions with others.
5. Participate in MCC team meetings, events and retreats.
6. Participate in a local congregation.
Key Responsibilities as 50% PMER Assistant with MCC partner agency
1. Work in collaboration with the partner's PMER team, providing assigned PMER assistance, such as
a. Review, edit, and write reports
b. Complete and analyze assessment documents
c. Participate in project visits to understand the context
d. Provide support and training for colleagues
e. Assist as requested by the partner supervisor