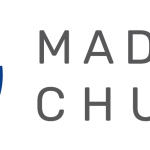 Website Madison Church: Square Campus
Madison Church: Square Campus
Job Description: Administrative Assistant
Primary Purpose: To enhance ministry at the Square Campus by providing hospitable service for guests, smooth execution of office operations, and administrative support for staff and events.
Hours: Part time; approximately 15-20 hours per week
Accountable to: Square Campus Director of Administration and Operations (DAO)
Gift Set: Administration, Helps, Hospitality, Mercy
Education and Experience:
Associates degree or equivalent preferred
A minimum of two years of administrative experience in a church and/or organizational setting is desirable
Duties and Responsibilities
Provides administrative support for the ministries of the Square campus, including but not limited to:
First Impressions:
Serve as a positive, warm, welcoming, and hospitable point person for church staff, members, neighbors, community partners, and guests.
Connect individuals with staff, ministries, and resources as needed. Maintain confidentiality, handle sensitive information, and be trustworthy with personal and financial information.
Ministry Support (Scheduling, Communications, Staff and Event Support):
Provide administrative and scheduling support for ministry events
Help write and distribute printed and online communications, announcements, and other information under the direction of the All-Site Director of Communications
Maintain the Square campus ministry calendar in collaboration with Square Campus DAO
Provide administrative support to Square Campus Pastors, Square Campus DAO, and other Square staff as needed
Take minutes at Square staff meetings and follow through on action steps
Assist with planning, preparing, and purchasing for ministry events
Office Operations:
Manage phone and email correspondence
Process incoming mail and payments
Inventory and purchase office supplies
Complete printing, photocopying, and scanning projects
Assist with processing and submitting receipts, invoices, etc.
Maintain church directory and membership information
External Events:
Manage requests for event rental space (provide excellent customer service, schedule, process applications and payments, document thoroughly)
Provide tours to prospective renters
Collaboration:
Cross train and collaborate with Square DAO
Cross train and collaborate with administrative staff from other Madison campuses
Qualifications
Be a mature Christian and a member (or willing to become a member) of Madison Church, in complete agreement with our vision, mission, values and beliefs, and be comfortable with Reformed theology
Have experience serving in a multicultural organization with an articulated understanding of Christian Community Development Principles, racial reconciliation, and Biblical justice
Excellent relational, oral and written communication skills with ability to connect with others
Self-starter and team player that exhibits motivation to fill in gaps, ensuring good service between various ministries or departments
Strong initiative in asking questions and clarifying information
Sees the big picture – detail oriented, but with vision to see how the parts affect the whole
Professionalism in the office and in communication
Comfortable with Google Suite and other basic technological applications
_________________________________________________________
                      To apply, please email your cover letter and resume.