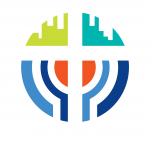 Website Madison Church: North Campus
Job Description:  Madison Church: North Director of Community Living
Primary Purpose:
To equip and empower the North Campus to share the love of Jesus holistically with our neighbors, develop and nurture reciprocal partnerships with like-minded organizations, and facilitate the development of relationships within the church and community.
Hours: 20 hours
Accountable to: North Campus Pastor
Gift Set: hospitality, discipleship, cross-cultural leadership, discernment, communication, team-building, evangelism.
Education and Experience:
A bachelor degree in ministry or a similar discipline and/or experience
A minimum of three years of work experience and ministry coordination (paid or unpaid) in a church and/or community setting is desirable
Roles and Responsibilities:
Community Outreach
Recruits, trains, leads, and supports a team from the North Campus to engage in Gospel-centered outreach at Emerald Flats and in the surrounding neighborhood through Christian Community Development principles
Community Connection
Cultivates partnerships and initiatives with Emerald Flats partner organizations (Inner City Christian Community Federation and Oasis), as well as other local non-profit organizations and churches
Community Living
Cultivates the North Campus to grow in Christ-centered community through discipleship, training opportunities, and multicultural living
Works in cooperation with ICCF's Emerald Flats Community Connector
For a complete view of the job posting, visit:
https://docs.google.com/document/d/1YX2AKFI7m7jjiuiILe2NwK1UzAHBGxe2AsxXHAdkteI/edit?usp=sharing
To apply, send cover letter and resume to the application email.