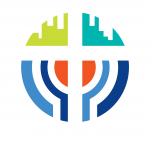 Website Madison Church
Following Christ together as diverse communities
Job Description: Director of Worship for Madison Church: Franklin Campus
Primary Purpose:  To oversee worship leadership at Madison Church: Franklin Campus
Hours: 15 hours per week
Supervisor: Madison Church: Franklin Campus Pastor
Gift Set: Spirit-led, Servant Leader, Music, Administration, Team-Builder
Responsibilities
1.Sunday worship planning:
In consultation with Campus Pastor and related staff, oversee the weekly worship services as well as plan and dream long-term
Be responsible for the worship and creative arts ministry of a growing, multiethnic and multigenerational church
Lead worship in a minimum of twice a month, and develop and encourage new and current leaders to lead on the other Sundays
Mentor and train musicians and vocalists as well as support drama, dance, spoken word, and all other creative arts volunteers
Maintain the overall worship schedule on Planning Center
Communicate in a timely and clear manner with the pastor, staff, and worship teams.
Help lead, collaborate and facilitate Madison-wide multisite special / holiday services as needed.
2. Develops vision for worship at Franklin: 
Is familiar with listening and following the movement of the Holy Spirit during worship
Plans an annual worship retreat for training and team-building
Facilitates the training and placement of new singers and musicians on worship teams
Partners with the staff to incorporate children in worship as well as to develop an intergenerational presence
Qualifications for this position:
Character: Passionate follower of Jesus, loves worship, honors leadership and keeps confidences
Competence: Administrative, musical/vocals, detail-oriented, good communicator
Cross-Cultural Skills: person who has a track record in cross-cultural music leading and agrees with our anti-racism values.
Chemistry: relates well to lead pastor, staff, worship leaders and has a working knowledge of Christian Community Development principles
Criteria for this Position:
Be a committed, mature Christian who loves Jesus and is committed to lifelong discipleship and Christian formation
Be in complete agreement with Madison Church's Mission, Vision, Beliefs and Shared Values and be comfortable with Reformed theology
Personal Spiritual Formation Development: spend intentional time in the Word through daily devotions and a prayer team
Candidate has gifts and experience in building and managing teams
Candidate is able to create a culture of "leadership reproduction" for ministry leaders and volunteers
Candidate should have experience developing and implementing ministry programs
Candidate should have experience leading others in a multicultural environment towards set common goals
Candidate shows the ability to be resourceful, able to delegate, and hold others accountable
Candidate has strong administrative skills
College or Bible School degree preferred
Interested applicants, apply by sending cover letter and resume by email.