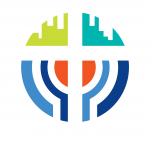 Website Madison Church
Job Description: Madison Church: All Site Director of Multicultural Living
Primary Purpose:  To equip and empower Madison Church to serve Christ together as an anti-racist, beloved community that actively works to fight injustice through our ministry and witness.
Hours: 20 hours, with potential for full time employment with support roles at one of Madison's campuses. Clarification available upon request.
Accountable to: All Site Executive Director
Gift Set: Cross-cultural leadership, discernment, communication, team-building
Education and Experience:
A bachelor degree in ministry or a similar discipline and/or experience
A minimum of three years of work experience in a church and or community setting is desirable, with specific experience leading in anti-racism efforts.
Roles and Responsibilities:
Fosters Madison's awareness of antiracism being a component of the Gospel
Helps staff at all sites incorporate anti-racism efforts and perspectives as a key aspect of discipleship
Enables and encourages staff, council and other leadership teams to routinely conduct racial impact analyses in their work using a racial equity framework and common language, and to develop strategies that will address areas of disparities.
Connects Madison leadership and congregants to training opportunities
Leads Madison in antiracist systemic improvement through examining and enhancing policies and procedures in collaboration with other staff and council leadership
Demonstrates and promotes cross cultural relationships, experiences, partnerships, and service opportunities that invite the church into a posture of humility and a renewed vision of a more complete picture of the Kingdom of God.
Supports multicultural and antiracist decision making across Madison's staff and council leadership teams through participation on the All Site Leadership Team, Executive Committee, All Site Council, Madison Anti-Racism Team, Mission/Vision Mobilization Team, and site specific staff teams.
Qualifications:
Be a mature Christian and a member (or willing to become a member) of Madison Church, in complete agreement with our vision, mission, values and beliefs.
Have a clearly articulated understanding of Christian Community Development Principles, biblical justice, and an understanding of systemic and institutional racial bias.
Proven ability in developing a vision and creating initiatives designed to utilize the giftedness of people.
Have had successful experiences in a multicultural organization and possess the ability to build relationships and lead effectively in diverse environments.
Possess demonstrated, practical understanding and application of antiracism, equity and diversity principles in an organizational setting.
Excellent relational, oral and written communication skills with ability to mentor others.
Strong organizational skills with proven ability to manage multiple projects and events.
Experience working with teams in the coordination of programs or projects for successful implementation.
Must be computer literate and have experience with Word, Excel, PowerPoint, and Google platform.
Submit cover letter and resume, an application will be sent for your to complete.