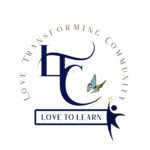 Website Love Transforming Community
Program Coordinator: LTC Organization
Love to Learn Youth program
Love Transforming Community (LTC) is a Faith Based Christ-Centered non-profit organization designed and dedicated to serving low income and immigrant youth, in Brockton, and surrounding areas succeed in school, life, and society. The mission of LTC is to help youth reach their fullest potential by providing outschool courses/workshops that cultivates love and relevance towards learning, academic tutoring and other productive services that enrich both the student and their family
Love To Learn Youth mentoring Program- This is a Youth Initiative that develops and mentors youth through skill/Character building workshops and out-school courses that adds relevance and meaning to learning for students. And instilling life values through recreational programs. One-on-one coaching for students and families with behavioral and academic challenges
The program coordinator of Love to Learn Youth Mentoring Program is a part-time staff of the organization who assists with the operation of the program.
General Statement of Duties:
Part-Time
This position entails responsibility for the direct service of youth mentoring operations of the organization. All operations will be managed and implemented according to established best practices in the mentoring field. These operations include all operations related to the implementation, growth and development of the mentoring program. Operations include, but are not limited to, screening and training adult and youth (peer) volunteers; coordinating group mentoring activities for youth; providing follow-up support to enrolled youth; assisting with planning outschool and life skills workshops; and coordinating the implementation of targeted services and programs (academic support services, and youth community service opportunities).
The Mentoring Program Coordinator is responsible for not only maintaining a high standard of excellence in mentoring and support services to youth, but also taking initiative to further this goal. The Mentoring Program Coordinator is responsible for meeting operational goals and objectives, keeping the organization informed of current research and information relevant to the program and working with staff and the Board to maintain an ongoing evaluation protocol, including required documentation, data collection. The Mentoring Program Coordinator will represent the agency in the community and will assist in evaluating special community collaboration opportunities.
Examples of Duties:
Represent the organization in the community
Communicate with school personnel, families, referral agencies and other organizations on behalf of the Mentoring program and as representative of the organization
Ensure that program services are carried out, such as activities, follow-up support to students and life skills workshops
Work with Brockton area churches in recruiting qualified volunteers
Assist in keeping the program current on all volunteer screening issues and techniques
Work with Executive Director, Program Director and consultants to develop and implement ongoing evaluation procedures
Provide reports as needed to Executive Director, including monthly data into an operational summary
 Assist in other programmatic functions as required, such as special events, to support the program
Assist in exploring community collaborations and developing supplemental support services for youth
 Identify, evaluate and propose solutions to program areas that need special attention
Coordinate mentoring services content for Web page and social media
 Participate in staff development opportunities and follow research in the mentor field
Maintain a weekly volunteers/mentor schedule
Assist in developing an annual Program Plan that includes, but is not limited to, planned training workshops for volunteers, community recruitment activities and support groups
Maintain effective communication within the organization (Executive Director and Program Director), churches and  community partners to achieve the goals of the organization
Please apply by sending your resume to [email protected]