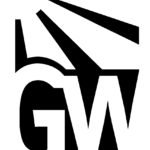 Website Good Works Inc.
A Community of Hope in Athens, Ohio.
The Community of Good Works, located in Athens, Ohio, (host city to Ohio University) is praying for the LORD to send laborers to serve alongside us in our ministry with people in poverty. We have been providing care and community to adults and children who struggle with poverty, homelessness, and vulnerability (addiction, mental distress) since 1981.
Each summer, Good Works welcomes 4-8 Summer Service interns for 9 weeks to help us as we fulfill our mission of connecting people from all walks of life with people in poverty so that the kingdom of God can be experienced. Interns are generally college students with at least one year of college complete.
We are looking for mission-minded individuals to join us as we share lives and grow together as disciples of Jesus and care for adults and children experiencing the effects of poverty and homelessness.
We are looking primarily for people who love Jesus and are teachable; we provide training for skills necessary. In addition to housing and food through the duration of the internship (June 11-August 12), interns are provided with a stipend.
Many full-time staff have previously been Summer Service interns.
To learn more about who we are and what we do, visit http://good-works.net/internships/summer-service-internship/