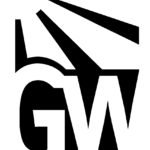 Website Good Works Inc.
A Community of Hope in Athens, Ohio.
The Community of Good Works, located in Athens, Ohio, (host city to Ohio University) is praying for the LORD to send laborers to serve along-side us in our ministry with people in poverty. We have been providing care and community to adults and children who struggle with poverty, homelessness, and vulnerability relating to aging, health, addiction, mental distress) since 1981.
Good Works Gardens is an initiative through which we seek to serve (primarily) widows and widowers in Athens County, Ohio, who desire a garden or who have had a garden but can no longer keep up with the heavy work on their own due to aging or issues related to disability. We are looking for a mission-minded person to join our community and work with us as we share our lives and faith through ministry to and with people in poverty as we help them overcome the effects of poverty and food insecurity in several areas of rural southeast Ohio considered "food deserts".
We are praying that the LORD will send Jesus followers, laborers who love the LORD and have a heart to grow in discipleship and mission alongside other believers in the body of Christ using the gifts God has entrusted to them to love and serve the poor. To learn more about who we are and what we do, visit good-works.net/who-we-are/explore-a-staff-position/