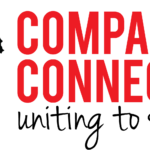 Website Compassion Connect
Uniting to Serve
Are you on a journey to make a difference in the world, go where God
leads you, and work to fulfill your purpose? Are you someone who can
inspire and lead a team with a consistent, clear, compelling vision and
who knows how to bring strategy and execution to that vision?
At Compassion Connect we're convinced Christians anywhere in the
world can bring radical transformation to their neighborhoods when
they serve together instead of allowing division and competition to
dominate. That's why we believe God is calling us into new territory as
we develop from a small, mostly Pacific Northwest-based organization
into a global network of regional epicenters of churches and individuals
who have united together to serve and transform their neighborhoods.
Selecting a Portland Regional Director is a huge next step in the
growth of the organization, and we are looking for someone who can
address the local challenges of a shared vision that needs operational
bandwidth, a healthy team that needs support, a budget that needs to
be met, and partners that need to be developed.
You would have the opportunity in this role to bring transformative
growth to the organization by championing our Executive Team and
helping them thrive, supporting the development and growth of a
more robust budget, developing partners that have deeper
relationships to the mission, and helping the vision reach new levels of
impact. Sound like your cup of tea?
Full Job Description and Application Link can be emailed via PDF.  Send an email to [email protected] and ask for the PDF