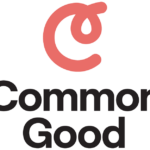 Website Common Good
Working together for the common good in North Lexington.
The Americorps Member is a part-time position with a start date of August 1, 2023. This person will provide leadership for our After-School and Summer Programs as a Lead Mentor in an elementary classroom. They will build mentoring relationships with students, manage a classroom, oversee volunteer mentors in their class and help to address barriers to basic needs. The position includes an education award, training, supportive supervision and a stipend through Americorps. The position is 20 hours a week and a one-year commitment with possible renewal.
Essential Job Functions:
1. Provide leadership for program each day; work alongside staff and volunteers to implement program in a successful, structured fashion.
2. Build meaningful mentor relationships with students.
3. Enforce Common Good's discipline policy. Address and manage discipline issues promptly and assist the Elementary Program Coordinator in communicating issues to parents/guardians.
4. Carry out objectives and performance measures developed by full-time staff that address students' educational, emotional, behavioral, and social growth. Conduct assessments in order to monitor students' growth and development.
5. Assist with maintaining a good, working relationship within the school system to better meet the emotional, behavioral, and academic needs of the students.
6. Ensure facilities are clean, organized, and conducive to learning.
7. Develop and maintain positive relationships with students' parents or guardians.
8. Keep program hours from 1:30-6:30PM Monday-Thursday. Additional planning, administrative hours, and occasional out-of-program hours required; schedule for these hours will be determined with supervisor.
Requirements:
1. Strong passion and commitment to people and outreach in an underserved community
2. High school degree
3. High levels of initiative and organizational skills
Preferred Qualifications (not required):
●  Bilingual (English and Spanish)
●  Have experience working in an urban setting with students
NOTE: This job description is not intended to be all-inclusive. Employee may perform other related duties as negotiated to meet the ongoing needs of the neighborhood and the non-profit.
Interested individuals can submit their resume to [email protected] by Friday, May 26, 2023.