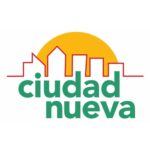 Website Ciudad Nueva Community Outreach
Position: Director of Programs
Reports To: Executive Director
Job Summary: Ciudad Nueva is a Christian-based 501(c)3 organization with a deep-rooted and demonstrated passion to walk with the community members of the Rio Grande neighborhood towards the fulfillment of our mission and vision. The role of Director of Programs is a unique intersection of interpersonal skill, administrative skill, and commitment to asset based community development. The Director of Programs must have strong organizational abilities including planning, delegating, task facilitation, and program development. The Director of Programs is responsible for oversight of all aspects of all Ciudad Nueva programming from conception to execution including:
After-school & summer youth empowerment programs for elementary, middle and high school students.
Adult Programming including (but not limited to): Community Connectors, Food Co-Ops, Small Business Incubators, Community Access Initiative, Tiendita, and the Home Ownership Initiative.
Supervision and Staff Development (60%) A proactive leader that can:
Troubleshoot and anticipate roadblocks to ensure every program is operating effectively and in alignment with Ciudad Nueva's mission and vision.
Use both administrative foresight and interpersonal leadership while having the cultural competencies to create a collaborative working environment with people from a variety of cultural backgrounds.
Ensure community leaders, interns, student workers, and volunteers are appropriately trained and their skills are effectively utilized.
Establish and monitor staff performance and development goals; assign accountabilities, set objectives, establish priorities and conduct annual performance reviews.
Supervise staff who oversee physical plant, equipment, vans, etc.
Attend conferences and trainings as needed along with staff, key interns, and volunteers.
Administration (20%)
Maintain and develop goals & goal-tracking mechanisms and ensure that all program goals and objectives are regularly met, and that programs are fulfilling Ciudad Nueva's mission and vision.
Gather program data for use by development and executive staff on a bi-monthly and quarterly basis.
Plan and schedule curriculum and annual calendar in conjunction with staff, youth leaders, and volunteers.
Executive and Organizational Leadership (10%)
Partner with the Executive Director to represent Ciudad Nueva with external constituency groups, including community, governmental, and private organizations.
Contribute to the development of Ciudad Nueva's strategic goals and objectives as well as the overall management of the organization.
Maintain continuous lines of communication, keeping the Executive Director informed of all critical issues.
Deliver bi-monthly status reports to Ciudad Nueva's Board of Directors regarding state of programs.
Participate in fulfilling the mission, vision and strategic plan of the agency in coordination with the Executive Director and as part of the management team.
Assist the Executive Director in maintaining appropriate organizational structure to ensure maximum efficiency and coverage of duties.
Troubleshooting as needed in the event of unforeseen problems or circumstances to ensure programs are run effectively and efficiently; ability to step in and lead programs and/or ensure programs are able to run in the event that the coordinator is unable to be there
Perform other tasks as needed or assigned.
Community Partnership Maintenance and Development (10%)
Help maintain & strengthen partnerships with all collaborating entities including: St. Clements Church and School (especially regarding use of facilities and resources), Lamar Elementary, Wiggs Middle and El Paso High schools, and downtown churches and neighborhood organizations as appropriate.
Oversight of Community Connectors in building and strengthening partnerships with collaborating entities, churches, and relevant non-profit organizations.
Job Qualifications
Three to five years nonprofit management experience (or equivalent industry management experience) with demonstrated history of increased responsibilities including staff oversight, inventory systems creation and management, and development.
Bachelor degree required, masters degree in relevant field preferred, though extensive systems management experience will be considered with no masters degree.
Critical strategic thinker; solution-focused oriented; organized & detail-oriented.
Willing to support the work of justice and shalom in our community, including supporting all neighbors and program participants regardless of immigration status.
Dedicated to the growth of participants and to the cultivation of an environment where community members are empowered to work towards individual and collective thriving (not just the provision of services.)
Able to support the mission and vision of Ciudad Nueva.
Significant cross-cultural experience, preferably in an urban immigrant community.
Active Christian faith.
Bi-lingual in Spanish & English strongly preferred.
Strong written and oral communication skills.
Willing to be flexible in a dynamic environment -leading a diverse team of interns, volunteers and students.
Willing to work closely in partnership with diverse individuals, organizations and churches.
Willing to work evenings and weekends as needed.
Able to drive 15-passenger vans (or willing to learn); must have a driver's license (commercial drivers license not required) and good driving record.
Able to engage in youth activities; may include standing or walking for extended periods of times, bending, squatting, running, jumping, climbing stairs or lifting up to 50lbs.
Must pass a background check.
Hours and Benefits
Full time salaried position
Flexible but full time schedule with required availability for some evening and periodic weekend work
Generous paid time off and holidays
Other benefits as agreed upon