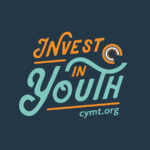 Website Center for Youth Ministry Training
Objective: To carry out the administrative and communications tasks related resource development of the Center for Youth Ministry Training.  To provide logistical support for regional training events and curriculum development. This position is open to remote work.
Supervision: Senior Director of Resource Development
Hours/Compensation: 20 Hours/Based on Experience
Results/Expectations:
Resource Administration & Logistics 
Become proficient with Hubspot (CRM and Marketing tools) and use its communications, website integration, and tracking protocols for products, curriculum, and lead generation
Work with the Resource Team to grow CYMT's audience, manage the database, and provide analytics tracking
Oversee event logistics for in-person training events, design teams, and writing conferences. This includes booking hotels, food, event spaces and other event logistics
Assist in the editing and formatting of curriculum and resources
Provide customer service related to sales and maintenance of all products, services, and resources
Assist the CYMT operations director with organization wide event logistics, as needed
Resource Communications  
Work with the CYMT Communications Team to implement the strategic communications plan to engage and build our audience.
Work with the Sr. Director of Resource Development to assemble, edit, and send the weekly Resource Newsletters
Support the Communication Team's efforts to share stories of impact from our Resource Department's efforts with the larger ministry community through the publication of articles, website content, social media, and newsletters
Qualifications: 
3+ years of administrative experience
Proven administrative and logistical skills
Proven ability to copy edit
Strong verbal and written communications skills
Strong organizational and time management skills
Experience with HubSpot or another CRM
Demonstrated ability to effectively complete tasks and meet deadlines
Demonstrated ability to work effectively with diverse people and communities (racially, theologically, ecumenically, geographically, denominationally, etc.)
About The Center for Youth Ministry Training:  CYMT equips leaders and communities of faith to develop innovative, effective, and theologically informed ministries so youth may experience the love and grace of Jesus Christ, leading to identity and purpose. The CYMT accomplishes this mission through three primary initiatives: the Graduate Residency in Youth Ministry, in partnership with Austin Presbyterian Theological Seminary; Theology Together; and the Innovation Laboratory. CYMT was created in 2006.