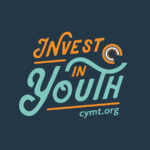 Website cymtraining Center for Youth Ministry Training
Invest in Youth
Objective: To carry out the administrative and communications tasks related to the programmatic implementation of the Innovation Laboratory, an initiative of the Center for Youth Ministry Training. This position is open to remote work.
Supervision: The Ministry Administrative & Communications Coordinator will report to the Lab Director.
Hours/Compensation: 20 Hours/Based on Experience
Results/Expectations:
Laboratory Administration  
Complete the administrative tasks related to Innovation Lab objectives and cohorts, including but not limited to: payment of Lab expenses, timesheet approvals, and email communications with participants;
Track bi-annual cohort participant application process and payments;
Make updates to the online application process, as determined by user feedback and the Lab director;
Train Lab coaches and participants in relevant standard operating procedures pertaining to submitting time sheets, reimbursements, etc.;
Plan and implement the logistics for in-person and online events, trainings, and conferences, in consultation with the Lab director;
Provide customer service related to sales and maintenance of Lab products, services, and resources;
Provide backend technical support for the Lab's resources and products;
Maintain database records of Lab participants and prospects;
Assist the CYMT operations director with organizational event logistics, as needed
Lab Communications  
Work with the CYMT Marketing Team to implement the strategic communications plan to engage with the Lab's audience and disseminate Lab insights;
Support the Marketing Team in efforts to share the Innovation Lab story with the larger ministry community through the publication of articles, website content, social media, and newsletters
Qualifications:
3+ years of administrative experience
Proven relational, administrative, and logistical skills
Strong verbal and written communications skills
Strong organizational and time management skills
Experience with HubSpot, Salesforce, or other CRM
Demonstrated ability to effectively complete tasks and meet deadlines
Demonstrated ability to work effectively with diverse people and communities (racially, theologically, ecumenically, geographically, denominationally, etc.)
The Innovation Laboratory helps shape the future of Christian ministry by partnering with individuals and faith communities to develop innovations that are responsive to people's needs and assets, theologically informed, and transformative within a ministry's context. The Lab accomplishes this mission by guiding individual leaders and faith communities as they attend to their unique organizational culture to foster innovative potential and walk through the Theological Innovation Process by which innovations are ideated, tested, and launched. The Lab was launched in 2018 when the Center for Youth Ministry Training (CYMT) received a $1.1 MM grant from Lilly Endowment, Inc. Since 2018, the Lab has walked with hundreds of adults and teenagers across the country to develop innovative ministries so more people experience the love and grace of Jesus Christ. In 2021, the Lab received a second, $1.19 MM grant from Lilly Endowment, Inc.
The Center for Youth Ministry Training equips leaders and communities of faith to develop innovative, effective, and theologically informed ministries so youth may experience the love and grace of Jesus Christ, leading to identity and purpose. The CYMT accomplishes this mission through three primary initiatives: the Graduate Residency in Youth Ministry, in partnership with Austin Presbyterian Theological Seminary; Theology Together; and the Innovation Laboratory. CYMT was created in 2006.