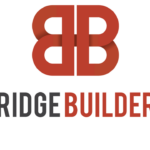 Website Bridge Builders
Role
The Community Impact Pastor (CIP) is responsible for planning and executing the organization's
block transformation initiative. This role is about making our presence known within the six block
radius of each Hub location. The goal of this role is to engage, unify, encourage, and make
sustainable impact within the target area. The (CIP) will serve as the shepherd of the community,
spreading neighborly love, and will report directly to the Operations Pastor.
Full-Time: Mon-Friday (9am-6pm) Seven Saturday Serve Days are in addition
Pay: Negotiable
Job Duties
● Identify problematic properties or in need of repair in target area
● Community Organizer
● Maximize and increase resident involvement
● Listen to the needs, complaints, and concerns of our residents
● Solicit & track available properties in target area from residents & landlords
● Engage residents in an effort to build relationships with all of our neighbors
● Work with and engage volunteers & summer missionaries serving in our target area
● Identify and report on local grant opportunities
● Give presentations on the work of Bridge Builders
● Assist in the development of programs that maximizes BB's impact in the neighborhood
● Market & elicit project applications from residents
● Organize/lead neighborhood block clean-ups
● Assist in planning and executing Serve Days
● Report nuisance issues to the city
● Assist in planning yearly block party
● Light maintenance of BB owned properties (lawn-care, snow…cleaning…small repairs, etc..)
● Assist in planning and executing neighborhood block meetings
● Develop relationships with local police officers
The right candidate will be:
● Driven to succeed
● Outgoing
● Ability to drive an organization
● Self-Starter
● Extremely Sociable
● Goal Oriented
● Task Oriented
● Dynamic
● Loves Christ and his people
● Good verbal and written communicator
● Great time manager
● Good at conflict resolution
● Excellent at Problem Solving
● Familiar with the community we serve
● Proficient using Microsoft Office/Google Suite
● Proven
How to Apply:
Interested candidate should email a cover letter and resume to [email protected]