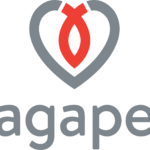 Website https://twitter.com/agapemeanslove Agape Child & Family Services Inc.
About Agape Child & Family Services
Agape is a faith-based non-profit organization dedicated to fighting poverty in the Memphis community.
About the Position
The Chief Program Officer (CPO) will oversee the development, implementation, and management of all client-facing programs and interventions for the agency. If you are passionate about fighting poverty and walking alongside children and families in the community and have a track record of leadership in whole-family programs and services, we encourage you to apply for this exciting opportunity to make a difference in the lives of individuals and families in the Memphis community.
Basic Qualifications:
·         Master's degree in social work, public administration, business administration, or a related field from an accredited college or university.
·         At least 10 years of demonstrated high-level leadership success in developing and implementing human services programs with proven experience in program development, contract administration, fiscal management, human capital management, and strategic planning for a comparable or larger organization.
·         Microsoft Office Suite proficiency and other software applications.
·         Must have a current driver's license, and auto insurance with acceptable levels of coverage.
·         The ability to work a flexible schedule to include evenings and weekends as needed.
Preferred Skills/Experience:
·         Nonprofit leadership experience.
·         Entrepreneurial, future-leaning, and innovative mindset.
Benefits & Perks
We offer several benefits and perks to support our employees' overall well-being, including generous paid time off, 13 paid holidays, medical, dental, and vision plans, a 403b plan with a company match, EAP, paid parental leave, and educational assistance.
DEI Vision Statement
Agape will be an exemplar of what it means to be a diverse, equitable and inclusive nonprofit that is faith-based, Christ-centered and grounded in anti-discriminatory and anti-racist principles. We will be a workplace that: 1) actively pursues equity and justice for our team members and the community we serve in our work; 2) embraces and promotes Christ-centered, anti-discriminatory and anti-racist systems, policies, practices & mindsets in all we do; and 3) embodies joy as we hold ourselves accountable to meeting one another where we are as we take this journey together.
Join the Team:
To apply, visit our website here https://agapemeanslove.org/career-opportunities/. Come join the MOVEMENT!
Starting Salary Range:
$135,000 – $150,000.  *Salary is commensurate with education and experience.