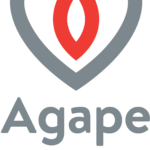 Website https://twitter.com/agapemeanslove Agape Child & Family Services Inc.
Agape has a current opening for an Administrative Assistant II in our Development Department. The successful candidate must respond to a wide variety of routine and non-routine requests and demands. This position requires excellent communication skills and the ability to effectively and professionally process information. This position must provide superior administrative and organizational support. In addition to performing above-average administrative functions, this candidate must be able to assist in ongoing work and specific tasks.
Responsibilities:
Relieve executive-level staff of administrative-type functions in order to increase the time an executive has available for executive-level responsibilities.
Provide high-level administrative and clerical support. In addition to performing these functions, often assists in ongoing work and specific tasks.
Rely on experience and judgment to plan and accomplish goals.
Maintain operations by following policies and procedures; reporting needed changes.
Maintain confidence and protects operations by keeping information confidential.
Contribute to team effort by accomplishing related results as needed.
Respond to a wide variety of requests and demands to include preparing correspondence letters, memoranda, and reports.
Requires excellent communication skills and the ability to effectively and professionally process information.
Requires exceptional computer skills (Microsoft Word, Excel, PowerPoint, and Outlook).
Familiar with a variety of business-related concepts, practices, and procedures.
Commitment to diversity in the workplace.
Participate in staff meetings and in-service training provided by the agency.
Attend workshops and conferences, as approved or planned by the agency, to improve and enhance skills.
Participate and help coordinate agency functions.
Will participate in agency planning and development.
Will perform all other duties, within the general scope of this position, as requested by the Director of Operations/ Chief Operating Officer.
Physical Requirements:
Prolonged periods of sitting at a desk and working at a computer.
Prolonged walking and standing, especially during special events.
Must be able to lift up to 20 pounds at a time.
Starting Salary Range: $38,000 – $39,000
Qualifications:
Associate's Degree Preferred. Minimum of 5 years of work experience in a professional office environment performing work of a detail-oriented, multi-tasking nature. This position will be a key support to members of the team working on operations-related matters; A wide degree of creativity and latitude is expected; Ability to work with minimal supervision while exercising good judgment, demonstrating flexibility and agility, prioritizing multiple tasks with competing deadlines, managing schedule conflicts and providing excellent follow-through; Prior experience working in a related field with the ability to maintain confidentiality and security required. Must be able to generate reports, handle multiple projects, and prepare and monitor invoices and expense reports. May assist with compiling and developing the annual budget. A high degree of proficiency in work experience with Microsoft Word, Excel, PowerPoint, and Outlook; Strong interpersonal skills and professional presentation; Exceptional communication skills, spoken and written; Exceptional organizational & multi-tasking skills, and attention to detail; Must be a highly motivated, and organized individual; Ability to maintain a professional demeanor in a fast-paced environment. Ability to analyze problems and recommend solutions in an efficient manner. Demonstrated ability to work in a multi-disciplinary team environment. The candidate must be willing to engage in Agape's Performance Quality and Improvement (also known as Continuous Quality Improvement) standards of quality & excellence.